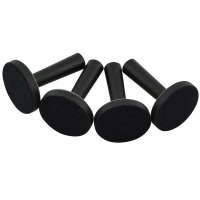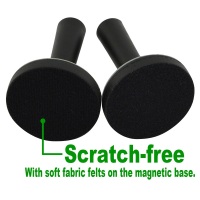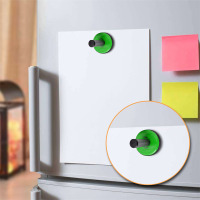 Carwraponline Vinyl Wrapping Film Stickers Magnet Holder Fix Tool

Vehicle Type
Size
Application

Motorcycle

5ft x 16ft

Harley Davidson Road Glide/BMW R1200GS/Yamaha FZ-07/MT-07/Honda CRF1100L Africa Twin etc.

Micro Car

5ft x 33ft
Smart/Golf Cart/Pickup truck cab etc.

Roadster Car

5ft x 49ft
Mazda MX-5 Miata/BMW Z4/Audi TT/Porsche Boxster/Jaguar F-Type etc.

Coupe Car

5ft x 49ft

Ford Mustang/Chevrolet Camaro/Rohens coupe/Subaru BRZ/Toyota Supra

Mercedes C&E&S-Class Coupe/BMW 2&4 Series etc.

Hatchback

5ft x 49ft

Volkswagen Golf/Volkswagen Polo/Mercedes A-Class/BMW 1 Series/Mini Hatch etc.

Sedan

5ft x 59ft
Ford Focus/Mazda 3/Skoda Octavia/Toyota CamryHonda Civic/Honda Accord/Nissan Sentra/Hyundai SonataTesla Model 3/BMW 3-Series/Audi A4/Dodge Charger etc.

Large Sedan

5ft x 69ft
Mercedes S-Class/Audi A8/BMW 7 Series etc.

Small SUV

5ft x 59ft
Toyota RAV4/Chevrolet Equinox/Honda CR-V/Nissan Rogue/Hyundai Tucson Mazda CX-5/Mazda CX-5/Ford Escape/Ford Bronco Sport/Hyundai Santa Fe Jeep Grand Cherokee/Jeep Wrangler/Toyota Highlander/Subaru Outback/Lexus RX etc.

Large SUV

5ft x 69ft
5ft x 69ftFord Explorer/Land Rover Range Rover/Jeep Grand Wagoneer/Lincoln Navigator/Mercedes GLS etc.

Pickup Car

5ft x 59ft
Ford F-150/ Chevrolet Silverado 1500/Ram 1500/Toyota Tacoma/GMC Sierra 1500/Toyota Tundra etc.

MPV

5ft x 69ft
Honda Odyssey/Toyota Sienna/Chrysler Pacifica/Dodge Grand Caravan etc.
Please note that these chart is an approximation, you would best to take the time to measure each part of your vehicle to ensure the correct amount of vinyl is purchased. Always purchase more to account for errors or wrong measurements.
See more
Description
Feature:
1. Fluorescence Green : We offer this Green design that can help you recognize the magnets more easier , when you use it over the deep color flat , such as black car , black glass and so on.
2. The fabric felt Magnet Site : You do not have to care about the Scratches after using , because the fabric Magnet felt Site can protect your car
3. The rubberized coating protects signs, films and wraps as well as vehicle paintwork from being marked or damaged. The extra long handle allows the Sign Gripper to be gently and carefully lifted to man oeuvre the sign/vinyl without causing damage when positioning delicate vinyl films. .
4. Each Sign Gripper contains 8 powerful neodymium magnets in an alternating polarity array embedded within a slip resistant, scratch resistant coating making them the ideal solution for securely holding vinyl signs and wrap graphics in place on a vehicle.
5. They can also be used for a variety of other applications including as coat hooks on Steel Partitioning and as a secure method of keeping papers in place on magnetic noticeboards by unscrewing the handle.
Application:
1.It can work as Vinyl Wraps Gripper Magnet Holder, Refrigerator Magnets ,Glass Magnets,Office Magnets,Board Magnets.
2.Help to keep vinyl in place when installing, Suit for carbon fiber vinyl film, window films, PVC film, and all other Car wrap vinyl film.
3.Holds signs, films and wrap in the correct position without slippage, marking or damage to signs, vinyl or vehicle paintwork.
4.Also suitable for other holding applications when in contact with steel surfaces.