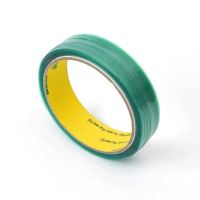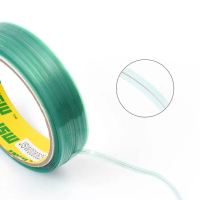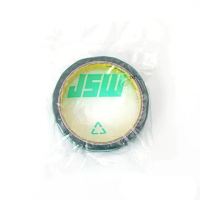 Carwraponline 50M Car Wrap Knifeless Tape Design Line Car Stickers Cutting Tool

Vehicle Type
Size
Application

Motorcycle

5ft x 16ft

Harley Davidson Road Glide/BMW R1200GS/Yamaha FZ-07/MT-07/Honda CRF1100L Africa Twin etc.

Micro Car

5ft x 33ft
Smart/Golf Cart/Pickup truck cab etc.

Roadster Car

5ft x 49ft
Mazda MX-5 Miata/BMW Z4/Audi TT/Porsche Boxster/Jaguar F-Type etc.

Coupe Car

5ft x 49ft

Ford Mustang/Chevrolet Camaro/Rohens coupe/Subaru BRZ/Toyota Supra

Mercedes C&E&S-Class Coupe/BMW 2&4 Series etc.

Hatchback

5ft x 49ft

Volkswagen Golf/Volkswagen Polo/Mercedes A-Class/BMW 1 Series/Mini Hatch etc.

Sedan

5ft x 59ft
Ford Focus/Mazda 3/Skoda Octavia/Toyota CamryHonda Civic/Honda Accord/Nissan Sentra/Hyundai SonataTesla Model 3/BMW 3-Series/Audi A4/Dodge Charger etc.

Large Sedan

5ft x 69ft
Mercedes S-Class/Audi A8/BMW 7 Series etc.

Small SUV

5ft x 59ft
Toyota RAV4/Chevrolet Equinox/Honda CR-V/Nissan Rogue/Hyundai Tucson Mazda CX-5/Mazda CX-5/Ford Escape/Ford Bronco Sport/Hyundai Santa Fe Jeep Grand Cherokee/Jeep Wrangler/Toyota Highlander/Subaru Outback/Lexus RX etc.

Large SUV

5ft x 69ft
5ft x 69ftFord Explorer/Land Rover Range Rover/Jeep Grand Wagoneer/Lincoln Navigator/Mercedes GLS etc.

Pickup Car

5ft x 59ft
Ford F-150/ Chevrolet Silverado 1500/Ram 1500/Toyota Tacoma/GMC Sierra 1500/Toyota Tundra etc.

MPV

5ft x 69ft
Honda Odyssey/Toyota Sienna/Chrysler Pacifica/Dodge Grand Caravan etc.
Please note that these chart is an approximation, you would best to take the time to measure each part of your vehicle to ensure the correct amount of vinyl is purchased. Always purchase more to account for errors or wrong measurements.
See more
Description
Carwraponline Knifeless Tape is a filament-bearing adhesive strip made to deliver clean, precise, detailed lines every time.
Simply lay the Knifeless Tape down on your vinyl wrap surface in the desired layout, wrap the surface with your desired vinyl, then pull the tape's filament up through the vinyl to slice cleanly through the excess. This product is flexible, easy to use and perfectly suited to decorative or graphic wrap projects. Get perfectly smooth cuts and precision vinyl wraps every time with Knifeless Tape! Easy and fast to use at any skill level. Suited to any vinyl graphic installation project. Get great results in just a few easy steps: 1) Lay the flexible tape down on the wrap surface in the desired formation, straight or curved lines. 2) With the knifeless tape still on the surface, wrap it in your desired vinyl. Be sure that the end of the tape is not covered. 3) Take firm hold of the fibre and pull it up through the vinyl and you're done!