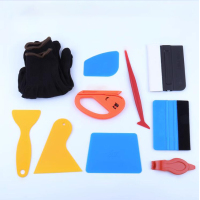 Carwraponline 10PCS Wraping Tool Set

Vehicle Type
Size
Application

Motorcycle

5ft x 16ft

Harley Davidson Road Glide/BMW R1200GS/Yamaha FZ-07/MT-07/Honda CRF1100L Africa Twin etc.

Micro Car

5ft x 33ft
Smart/Golf Cart/Pickup truck cab etc.

Roadster Car

5ft x 49ft
Mazda MX-5 Miata/BMW Z4/Audi TT/Porsche Boxster/Jaguar F-Type etc.

Coupe Car

5ft x 49ft

Ford Mustang/Chevrolet Camaro/Rohens coupe/Subaru BRZ/Toyota Supra

Mercedes C&E&S-Class Coupe/BMW 2&4 Series etc.

Hatchback

5ft x 49ft

Volkswagen Golf/Volkswagen Polo/Mercedes A-Class/BMW 1 Series/Mini Hatch etc.

Sedan

5ft x 59ft
Ford Focus/Mazda 3/Skoda Octavia/Toyota CamryHonda Civic/Honda Accord/Nissan Sentra/Hyundai SonataTesla Model 3/BMW 3-Series/Audi A4/Dodge Charger etc.

Large Sedan

5ft x 69ft
Mercedes S-Class/Audi A8/BMW 7 Series etc.

Small SUV

5ft x 59ft
Toyota RAV4/Chevrolet Equinox/Honda CR-V/Nissan Rogue/Hyundai Tucson Mazda CX-5/Mazda CX-5/Ford Escape/Ford Bronco Sport/Hyundai Santa Fe Jeep Grand Cherokee/Jeep Wrangler/Toyota Highlander/Subaru Outback/Lexus RX etc.

Large SUV

5ft x 69ft
5ft x 69ftFord Explorer/Land Rover Range Rover/Jeep Grand Wagoneer/Lincoln Navigator/Mercedes GLS etc.

Pickup Car

5ft x 59ft
Ford F-150/ Chevrolet Silverado 1500/Ram 1500/Toyota Tacoma/GMC Sierra 1500/Toyota Tundra etc.

MPV

5ft x 69ft
Honda Odyssey/Toyota Sienna/Chrysler Pacifica/Dodge Grand Caravan etc.
Please note that these chart is an approximation, you would best to take the time to measure each part of your vehicle to ensure the correct amount of vinyl is purchased. Always purchase more to account for errors or wrong measurements.
See more
Description
Product Type: Ravoony 10PCS Wraping Tool Set For Car Wrap Installation
Material: Plastic/Rubber/Stainless Steel
Car Compatibility: Universal

Compatibility: Suitable for application of all types of window tint film, paint protection film, decals,solar film,wrap filmItem
Super useful stick squeegee for edge tucking

Feature:
Durable squeegee made from high quality stainless steel/rubber/plastic
Scrape off the bubbles downright under the film, prevent glass car body and film Scratch-less, no marring or marks, just smooth motions that easily glides across vinyl films and painted surfaces
Lightweight makes it easy to use and store in smaller spaces
Convenient to use

Package include:
Gloves *1 pair
Side squeegee * 1pc
Triangle squeegee * 1pc
Blue plug edge soft squeegee * 1pc
Red plug edge squeegee * 1pc
Safety film cutter * 1pc
STR Blue Reminder Soft squeegee * 1pc
Wool scraper with magnet * 1pc
Flannel squeegee * 1pc
Film edge hook * 1pc