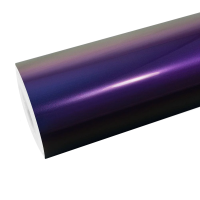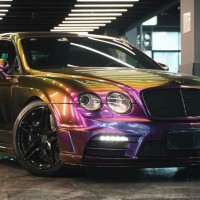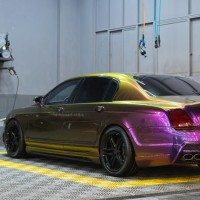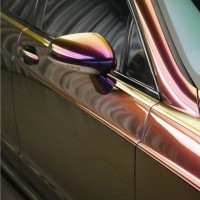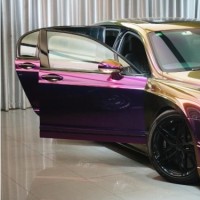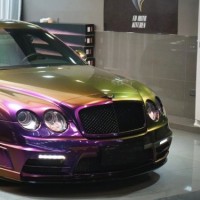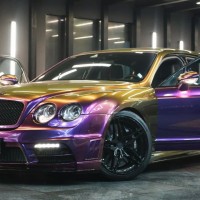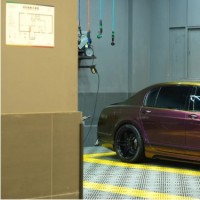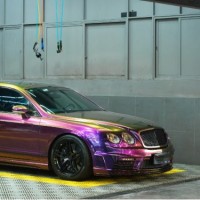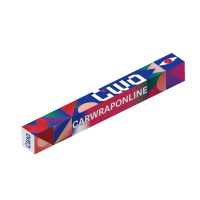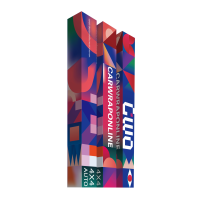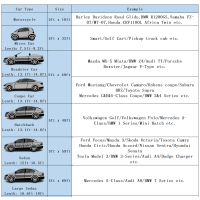 Gloss Shifting Green Purple Car Wrap

Vehicle Type
Size
Application

Motorcycle

5ft x 16ft

Harley Davidson Road Glide/BMW R1200GS/Yamaha FZ-07/MT-07/Honda CRF1100L Africa Twin etc.

Micro Car

5ft x 33ft
Smart/Golf Cart/Pickup truck cab etc.

Roadster Car

5ft x 49ft
Mazda MX-5 Miata/BMW Z4/Audi TT/Porsche Boxster/Jaguar F-Type etc.

Coupe Car

5ft x 49ft

Ford Mustang/Chevrolet Camaro/Rohens coupe/Subaru BRZ/Toyota Supra

Mercedes C&E&S-Class Coupe/BMW 2&4 Series etc.

Hatchback

5ft x 49ft

Volkswagen Golf/Volkswagen Polo/Mercedes A-Class/BMW 1 Series/Mini Hatch etc.

Sedan

5ft x 59ft
Ford Focus/Mazda 3/Skoda Octavia/Toyota CamryHonda Civic/Honda Accord/Nissan Sentra/Hyundai SonataTesla Model 3/BMW 3-Series/Audi A4/Dodge Charger etc.

Large Sedan

5ft x 69ft
Mercedes S-Class/Audi A8/BMW 7 Series etc.

Small SUV

5ft x 59ft
Toyota RAV4/Chevrolet Equinox/Honda CR-V/Nissan Rogue/Hyundai Tucson Mazda CX-5/Mazda CX-5/Ford Escape/Ford Bronco Sport/Hyundai Santa Fe Jeep Grand Cherokee/Jeep Wrangler/Toyota Highlander/Subaru Outback/Lexus RX etc.

Large SUV

5ft x 69ft
5ft x 69ftFord Explorer/Land Rover Range Rover/Jeep Grand Wagoneer/Lincoln Navigator/Mercedes GLS etc.

Pickup Car

5ft x 59ft
Ford F-150/ Chevrolet Silverado 1500/Ram 1500/Toyota Tacoma/GMC Sierra 1500/Toyota Tundra etc.

MPV

5ft x 69ft
Honda Odyssey/Toyota Sienna/Chrysler Pacifica/Dodge Grand Caravan etc.
Please note that these chart is an approximation, you would best to take the time to measure each part of your vehicle to ensure the correct amount of vinyl is purchased. Always purchase more to account for errors or wrong measurements.
5ft x 3.28ft (Fender)
5ft x 10ft (Hood)
5ft x 16ft (Bumpers)
5ft x 33ft (Micro)
5ft x 49ft (Coupe)
5ft x 59ft (Sedan)
5ft x 69ft (Large)
5ft x 1ft (Wing)
Pressure Sensitive Acrylic Adhesive: Remove without leaving any residue, do not damage to the original paint.
High-Density Air Release Channel: Air bubble free after installation, wraps are slidable and repositionable.
Premium Polymeric Calendared Vinyl: 5 layers strong structure. With high color saturation and stunning color effects.
See more
Description

Specifications
Description
Wrapping Guide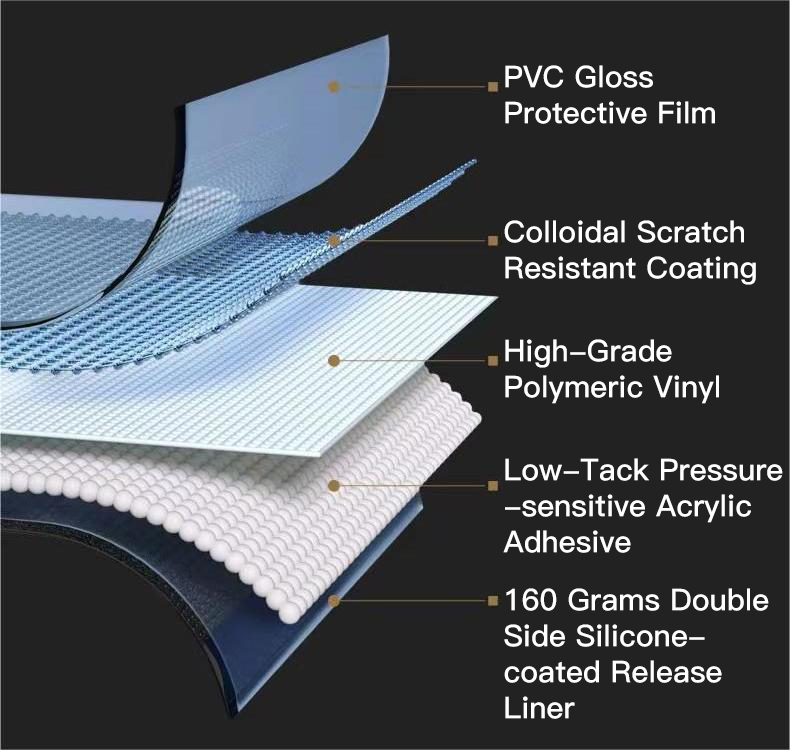 5 Layers Strong Structure
1. PVC Gloss Protective Film
2. Colloidal Scratch Resistant Coating
3. High-Grade Polymeric Vinyl
4. Low-Tack Pressure-sensitive Acrylic Adhesive
5. 160 Grams Double Side Silicone-coated Release Liner
High-Grade Polymeric Calendar Vinyl Film
Premium material makes wraps with

1. Stunning color effects.
3. High saturation color.

High flexible and resistant to solvents.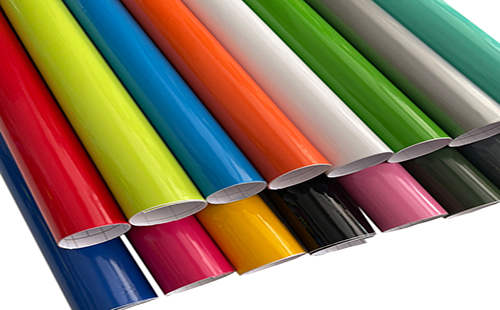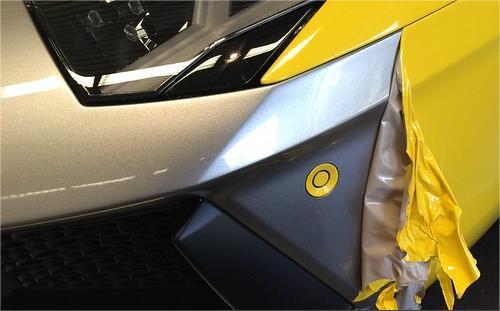 Low-Tack Pressure-Sensitive Acrylic Adhesive
Remove without leaving any residue.

Do not damage to the vehicle original paint.
Ultra-high Air Release Channel
Air bubble free after installation.

It makes the wraps slidable and repositionable, very easy to install.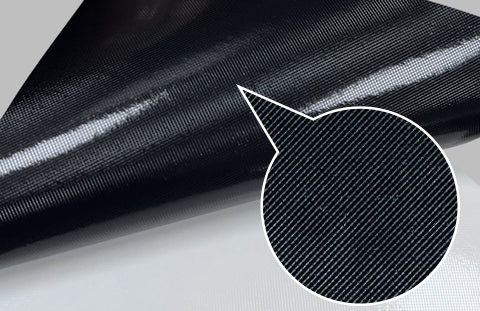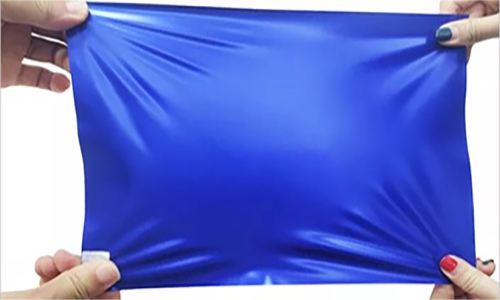 Strong Stretch Ability
After maximum 40% stretch, our vinyl wrap can keep the original color.

Can be easily form back to original shape.
Self-healing Ability
Our Wraps have self-healing ability, small scratch can be healed by sun exposure or heat gun heating.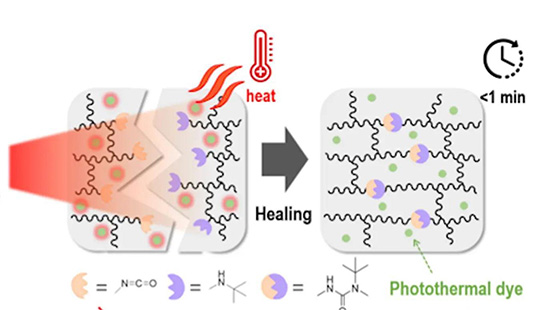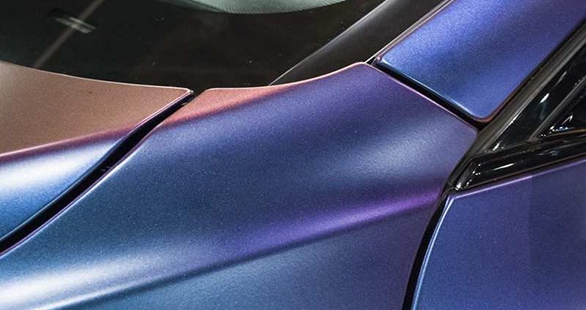 Perfect Conformity
Fit the curves perfectly

Perfect wrap the full car body Similar as the original paint
Long Durability
Tested and verified for outdoor usage can be up to 5 years+

UV resistant

Anti-corrosion

Anti-stains and debris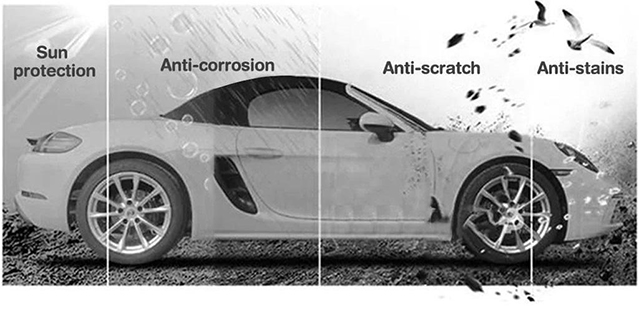 The Gloss Shifting Green Purple Car Wrap is a type of vinyl wrapping material with a glossy finish that features an iridescent color effect that shifts between green and purple hues depending on the viewing angle and lighting conditions. Gloss Shifting Green Purple wrap is a new color from purple car vinyl wrap.
This unique color-changing property makes it a popular choice for car enthusiasts who want to create a visually stunning and attention-grabbing look for their vehicles. It is a durable and long-lasting car wrap that not only enhances the aesthetic appeal of the car but also helps protect its original paint from scratches, fading, and other types of damage.
Friendly Reminder:
Recommended

application tools

Squeegee, buffer, knife, masking tape, heat gun, magnets, gloves, IRR thermometer, IRR heater, more wrapping pls click HERE

Application method

Standard methods for calendered films. No overstretching and overheating and Post heating is necessary.

Post-heating temperature

110°C flat surfaces, 130°C curves, and overlaps

Aftercare

PH neutral, Avoid wax or solvents
Specifications
Brand
Carwraponline
SKU
1138
Size (mm)
Width: 1520±0.01% Lenth: 1800+1% (Standard roll size)
Top protected film (um)
35±2% (PET/PVC)
Surface materials (um)
110±2% (High-grade PVC-Polymeric)
Glue (um)
28±2% (High performance low initial viscosity acrylic adhesive)
Release liner (um)
170±2% (paper)/120±2% (PET)
Adhesive
Acrylic-based, reposition able, slideable
Release force (N/25mm)
0.13 (25℃ and 50%)
Initial tack (g/25mm)
903 (26℃ and 64%, GB31125-2014)
Peel Strength (N/25mm)
4.5 (25℃and 42%, GB/T2792-1998)
Holding power (h)
75.09 (25℃ and 50%, GB/T4851-1998)
Breaking strength(%)
>200%
Shelf Life
2 years(stored in +10°C to +35°C, relative humidity 50%, in original package, away from direct sunlight, clean and dry place)
Application temperature
From +15℃ to +40℃
Aging Test 1
No adhesive residue with heat(7 days under 65°C)
Aging Test 2
No adhesive residue without heat(10 days under 65°C)
Shrinkage
less than 4%
Expected durability
5-7 years
Skill level needed
Low
Weight
13-13.5Kg