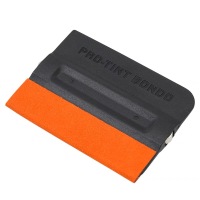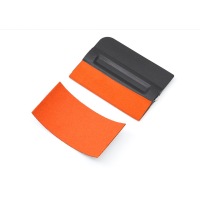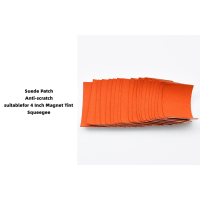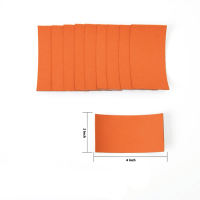 Carwraponline 4 Inch Magnet Tint Squeegee with Micro-Fiber Felt Edge for Car Vinyl

Vehicle Type
Size
Application

Motorcycle

5ft x 16ft

Harley Davidson Road Glide/BMW R1200GS/Yamaha FZ-07/MT-07/Honda CRF1100L Africa Twin etc.

Micro Car

5ft x 33ft
Smart/Golf Cart/Pickup truck cab etc.

Roadster Car

5ft x 49ft
Mazda MX-5 Miata/BMW Z4/Audi TT/Porsche Boxster/Jaguar F-Type etc.

Coupe Car

5ft x 49ft

Ford Mustang/Chevrolet Camaro/Rohens coupe/Subaru BRZ/Toyota Supra

Mercedes C&E&S-Class Coupe/BMW 2&4 Series etc.

Hatchback

5ft x 49ft

Volkswagen Golf/Volkswagen Polo/Mercedes A-Class/BMW 1 Series/Mini Hatch etc.

Sedan

5ft x 59ft
Ford Focus/Mazda 3/Skoda Octavia/Toyota CamryHonda Civic/Honda Accord/Nissan Sentra/Hyundai SonataTesla Model 3/BMW 3-Series/Audi A4/Dodge Charger etc.

Large Sedan

5ft x 69ft
Mercedes S-Class/Audi A8/BMW 7 Series etc.

Small SUV

5ft x 59ft
Toyota RAV4/Chevrolet Equinox/Honda CR-V/Nissan Rogue/Hyundai Tucson Mazda CX-5/Mazda CX-5/Ford Escape/Ford Bronco Sport/Hyundai Santa Fe Jeep Grand Cherokee/Jeep Wrangler/Toyota Highlander/Subaru Outback/Lexus RX etc.

Large SUV

5ft x 69ft
5ft x 69ftFord Explorer/Land Rover Range Rover/Jeep Grand Wagoneer/Lincoln Navigator/Mercedes GLS etc.

Pickup Car

5ft x 59ft
Ford F-150/ Chevrolet Silverado 1500/Ram 1500/Toyota Tacoma/GMC Sierra 1500/Toyota Tundra etc.

MPV

5ft x 69ft
Honda Odyssey/Toyota Sienna/Chrysler Pacifica/Dodge Grand Caravan etc.
Please note that these chart is an approximation, you would best to take the time to measure each part of your vehicle to ensure the correct amount of vinyl is purchased. Always purchase more to account for errors or wrong measurements.
4 inch
4 inch+3*Suede Patches
1*Suede Patch
See more
Description
Feature:
1. Vinyl Wrap Plastic Squeegee Tool
2. Hard card firmness combined with a soft suede can Helps protect the vinyl from marring and scratching
3. Wraping the Vinyl film more smoother
Application:
Vinyl install tools, building tools, industry tools, car film sticker cover tools kits,auto car styling tools,window tint tools
Window water wiper tool ,Quick Drying Wiper Blade Squeegee
Car Vehicle Windshield Window Washing Cleaning Car Accessorie
House ,office cleaning wiper tools
tool for screen protector installation
Upgraded Magnetic Squeegee: The vinyl wrap squeegees have installed two magnets on the side of squeegee, which allow you stick the squeegee on the car body to free your hands to do more wrapping jobs!